NSA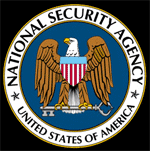 Where Intelligence Goes to Work
Everyday, the National Security Agency is faced with new threats to our nation's security. Our adversaries do their best to keep their plans a secret. We work to uncover those secrets, and keep our own secrets safe. That is why it is vital for NSA to employ the most intelligent people in the country.
At the nation's top cryptologic organization, you can work with the best and the brightest, using your intelligence to solve some of the nation's most difficult challenges. Your solutions can play a major role in shaping the course of world history.
NSA has exciting career opportunities available in Computer/Electrical Engineering, Computer Science, Mathematics, Foreign Language, Intelligence Analysis, Cryptanalysis, and Signals Analysis. You'll enjoy an incredible benefits package, competitive pay, and the satisfaction of making the world a safer place.
U.S. citizenship is required. NSA is an Equal Opportunity Employer.
For more information about the career opportunities available at NSA: