Betfair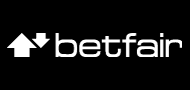 As pioneers of innovative and bleeding edge web technology, we only have the best developers working for us and we are always on the look out for more to join the Betfair family.
We have openings for exceptional developers, architects and technical leaders to assist our ambitions in continuing to grow our global technology platforms.
Our engineers have the flexibility to work 'on-site', from home and remotely around the world.
We are leaders in our field of expertise; if you would like to hear more let's get together and discuss opportunities at Betfair.
12 things you didn't know about Betfair:
Our site processes more transactions daily than all of Europe's stock markets combined.
Our page impressions 5 minute peak is 7.5m (Feb 08).Our weekly impressions peak is 5 billion.
We have a community based "laboratory" and technology preview site http://labs.betfair.com
We have some of the most challenging unsolved scaling, distribution, risk and capacity problems in the industry today
We are technology innovators in Extreme Transaction Processing
We are members of the W3C
Our technology budget is 43m per year.
We employ over 400 engineers; around 1/3 of our workforce.
We have a worldwide workforce of 1300 representing over 60 different nationalities. Our global headquarters are in London
Our product suite includes a Betting Exchange, an innovation we pioneered in 2000.
We've won the Computer Weekly (UK) Magazine 'Best Places to Work in IT' award for the last 2 years.
We've recently joined an exclusive band of British companies by receiving the prestigious Queens's Award for the 2nd time (April 2008).
See jobs at Betfair:
Betfair Jobs
Why work at Betfair?
Employee Testimonials (PDFs):
Asher Glynn - Betfair Engineering
Here's what they say about us:
http://www.silicon.com/
http://www.ashorten.com/
http://www.computerweekly.com/