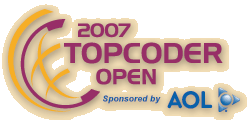 Wednesday, October 4, 2023
How to get to the TCO07

Mirage
3400 S. Las Vegas Blvd.
Las Vegas, NV 89109


Driving to Vegas:
The Mirage is located on the fabulous Las Vegas Strip.

From Los Angeles:
Los Angeles to Las Vegas is approximately 270 miles (430 km). Leaving Los Angeles, take I-15 North into Nevada. Once in Las Vegas, exit on East Flamingo Road if your destination is the Strip.

From Phoenix:
Phoenix to Las Vegas is about 290 miles (465 km). Take U.S. 93 North out of Phoenix, and follow it right into Las Vegas.

From San Francisco:
San Francisco to Las Vegas is about 580 miles (930 km). Take I-80 East to Reno, Nevada, then follow U.S. 95 South to Las Vegas.

For driving directions from other areas: www.mapquest.com

Flying to Vegas: The McCarran International Airport is located 8 minutes from the Mirage. It offers a variety of airlines and ground transportation to the Strip. See here for more details: http://www.mccarran.com/

Bussing to Vegas: Go to the Greyhound web site to get to Las Vegas, NV.