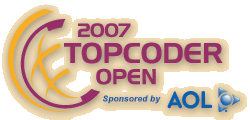 Monday, November 28, 2022

Competing with the Wii - 06.28.07 5:00 PM EDT

By 

polgara TopCoder Member

Day 1: Wednesday

The DRW booth is so hot it's cool (English is such a strange language). They have comfy seats, a chess set, good-looking people manning the booth and of course a Nintendo Wii. So what is it like having a booth next to them?

Well, it sucks. Here's the typical scenario:

[Attendee walks towards the Ball booth, eager to learn about our game (note: use of the word "eager" may be ever-so-slightly exaggerated).]

Attendee: Hi Sarah, tell me what is the ball?

Sarah: Glad you asked, the ball is an online scavenger hunt where…..

Attendee: Woa, a Wii…….

[Attendee walks to DRW booth]

Sarah: ah, okay - bye [sad voice, fading in the distance]

Day 2: Thursday

When you can't beat them, join them (or accidentally stand near the DRW booth with an open flame and hope that all that hotness will spontaneously combust).

Since there is no way to compete (do you like how I stuck that TopCoder buzz word in there?) with the DRW booth, I am now going to piggy-back off their traffic. Instead of waiting for attendees to come to our booth, I'm going to take advantage of the captive audience at the DRW booth who are ripe for receiving clue sheets and other Ball pitches.

Success Value: Mixed – effective with targeting people sitting on the comfy chairs or lining up waiting for the Wii. Not so effective with people actually playing the Wii – something about them needing their hands to actually play.


On to AOL:

Magnet (or mgnet): AOL has this really cool application in development that pulls up pictures instead of traditional text links when you do a keyword search. So if you were searching for something like: "Thunder", "Down-Under" by the old-fashioned way of searching, you would get back a bunch of links some of which would be about lightning storms over Sydney. Using the new AOL tool pulls back pictures instead of links, so you can immediately zero-in on the important links (like the ads you'll see all over Vegas promoting the revue of semi-clad Australian men).

This blog entry is now longer than the other two admin blogs from scamp and jmpld40 - since I am now winning that competition, will sign-off for now.