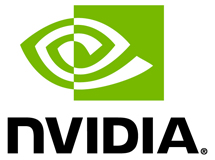 Overview  |   How to Compete   |   Rules  |   Active Challenges
Overview
NVIDIA's CUDA Zone is pleased to host the CUDA Superhero Challenge, a series of marathon matches which will harness the parallel processing power of the NVIDIA CUDA architecture to solve some of computing's biggest challenges.
The first challenge was a great success! With over 200 competitors and almost 700 submissions, five lucky members won cash prizes!
1st Place: iquadrat
2nd Place: b285714
3rd Place: nemossi
4th Place: JacoCronje
5th Place: foota
TopCoder interviewed the first and second place winners. Read their interview here.
The second marathon match, which is open to all developers, begins November 23, 2009 and will conclude December 7, 2009. What can you do if you are new to this competition?
NVIDIA also recommends that all contestants who want to compete do the following: